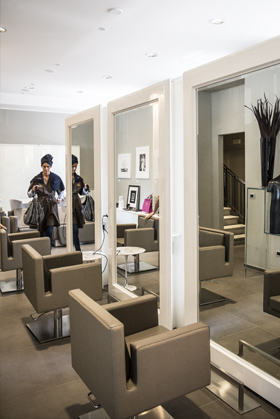 The salon itself has a modern and elegant feel without losing the familiar charm and quality care built by Gianpio Cappucci over his years of experience.

The atmosphere created by the staff makes each and every client feel important and unique, an attribute often overlooked by most modern salons de beautè.

The staff are all skilled and experienced in offering a friendly, professional service in hair and body care.